Choose a username

Choose an authentication method

Select tablespaces that the user can use

Set quotas on tablespaces EVERY

Set the default tablespace of the user

Create user

Assign roles and privileges to the user
Maximum size of 30 characters.

Must contain only letters [az] and numbers [0-9]. All accented characters or other should be avoided. You can also use the symbols #, $, _.

The login must start with a letter. If you want to use logins composed solely of numbers then you should surround your login between. "
The authentication database.

Authentication by the operating system.

Authentication by the network.
A local user Venkat

A domain user Venkat galaxy
Size in K (KiloBytes) or M (MegaBytes)

Unlimited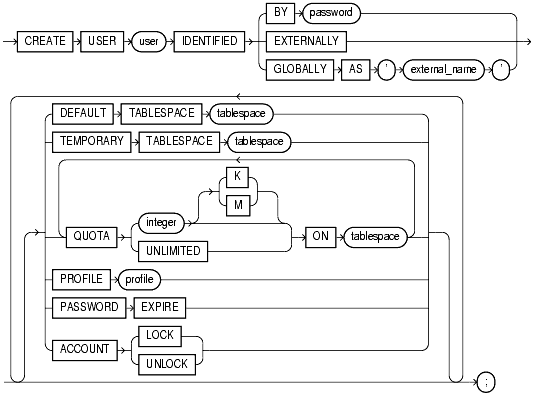 Add caption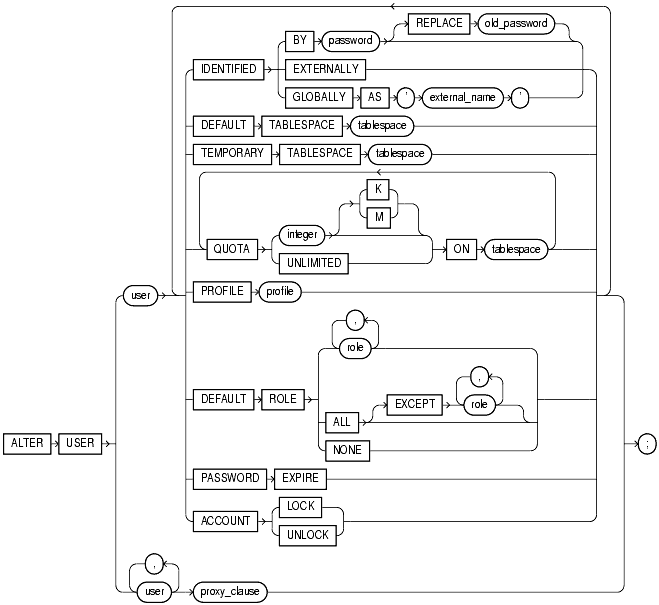 usermanagement